Digital Layout and Research on IDEO's Human-Centered Design
I started my human-centered design career with the base to every project: research. I learned about the process from the experts themselves at IDEO and developed this brochure outlining the practice and their resources available on human-centered design.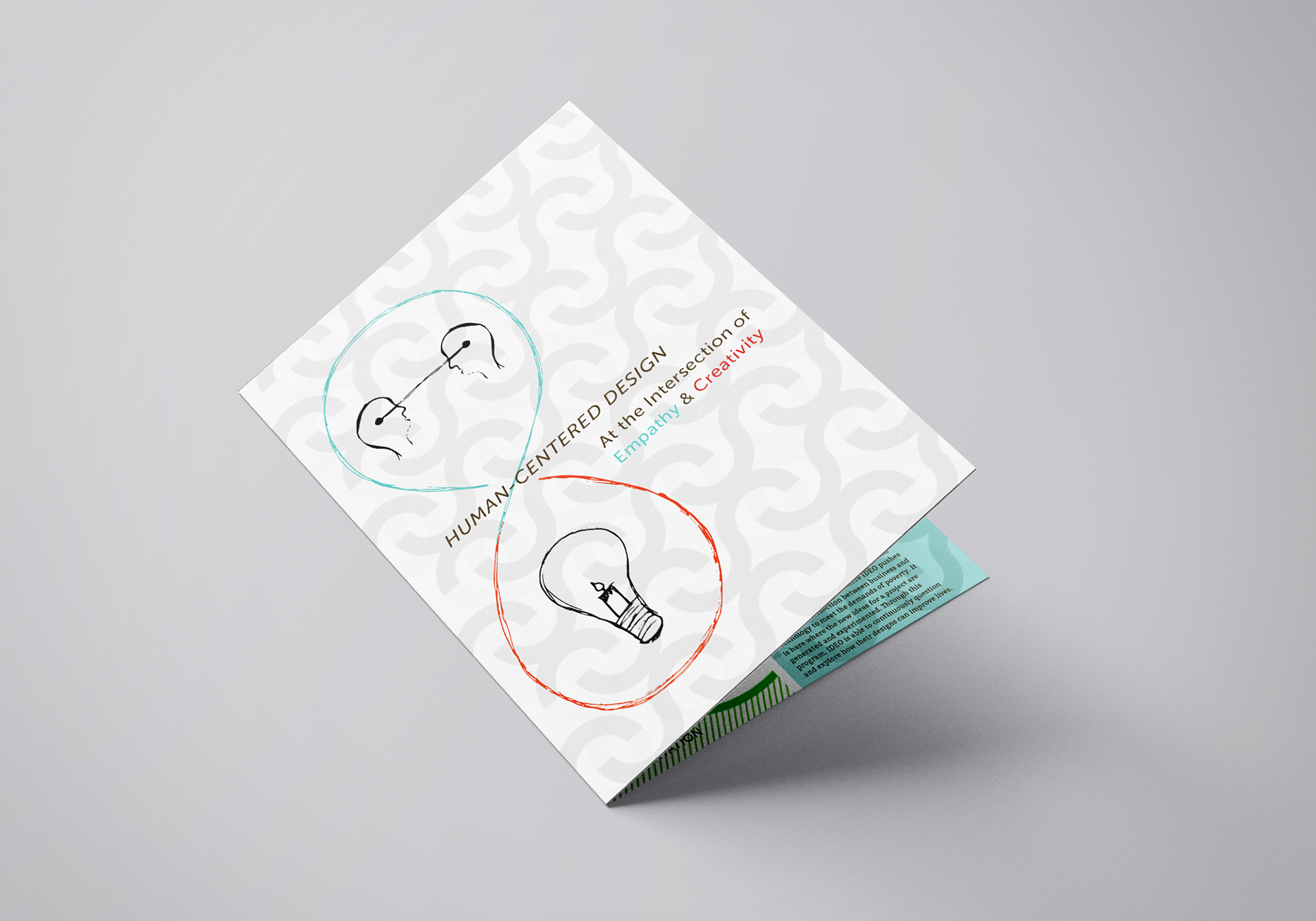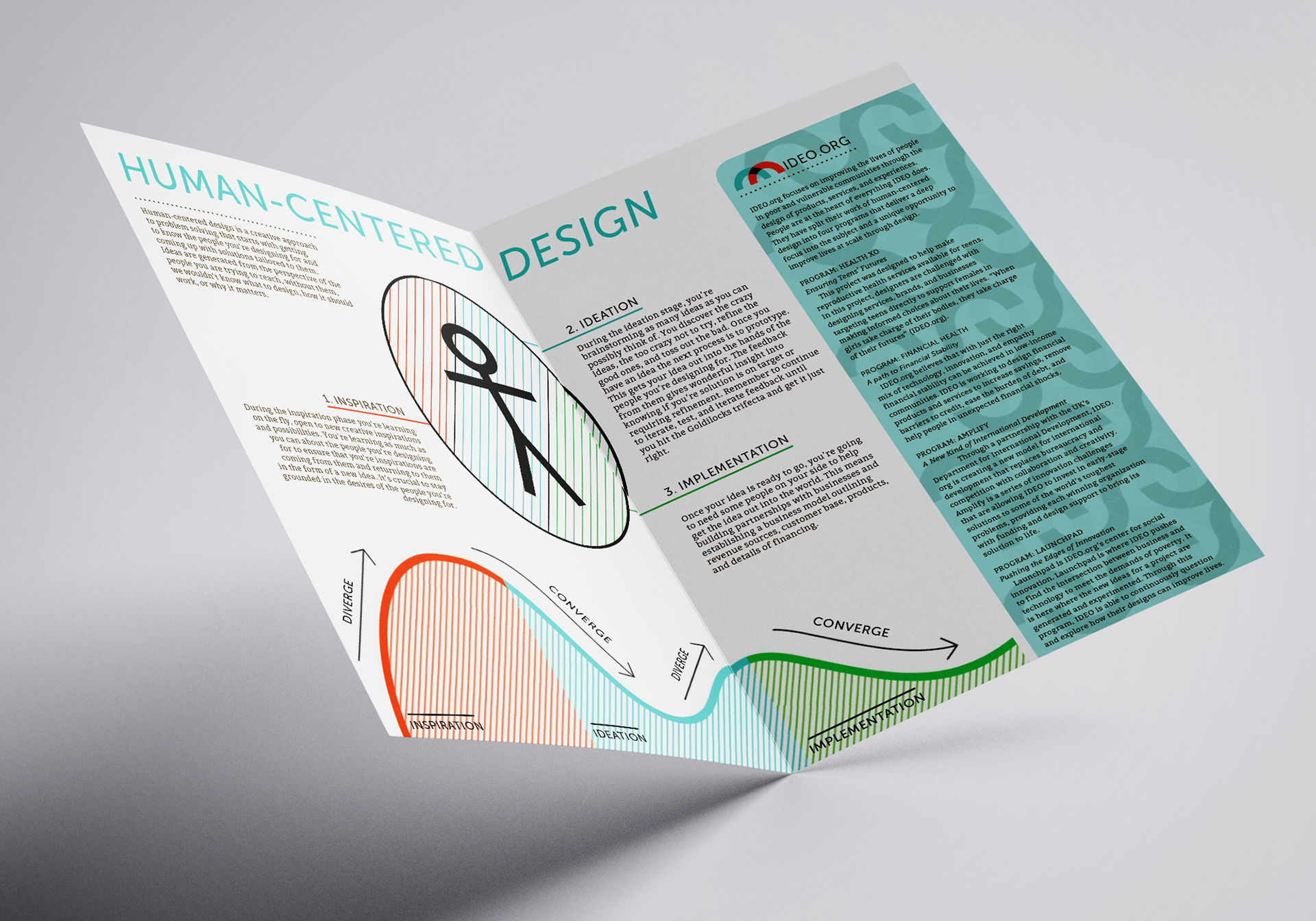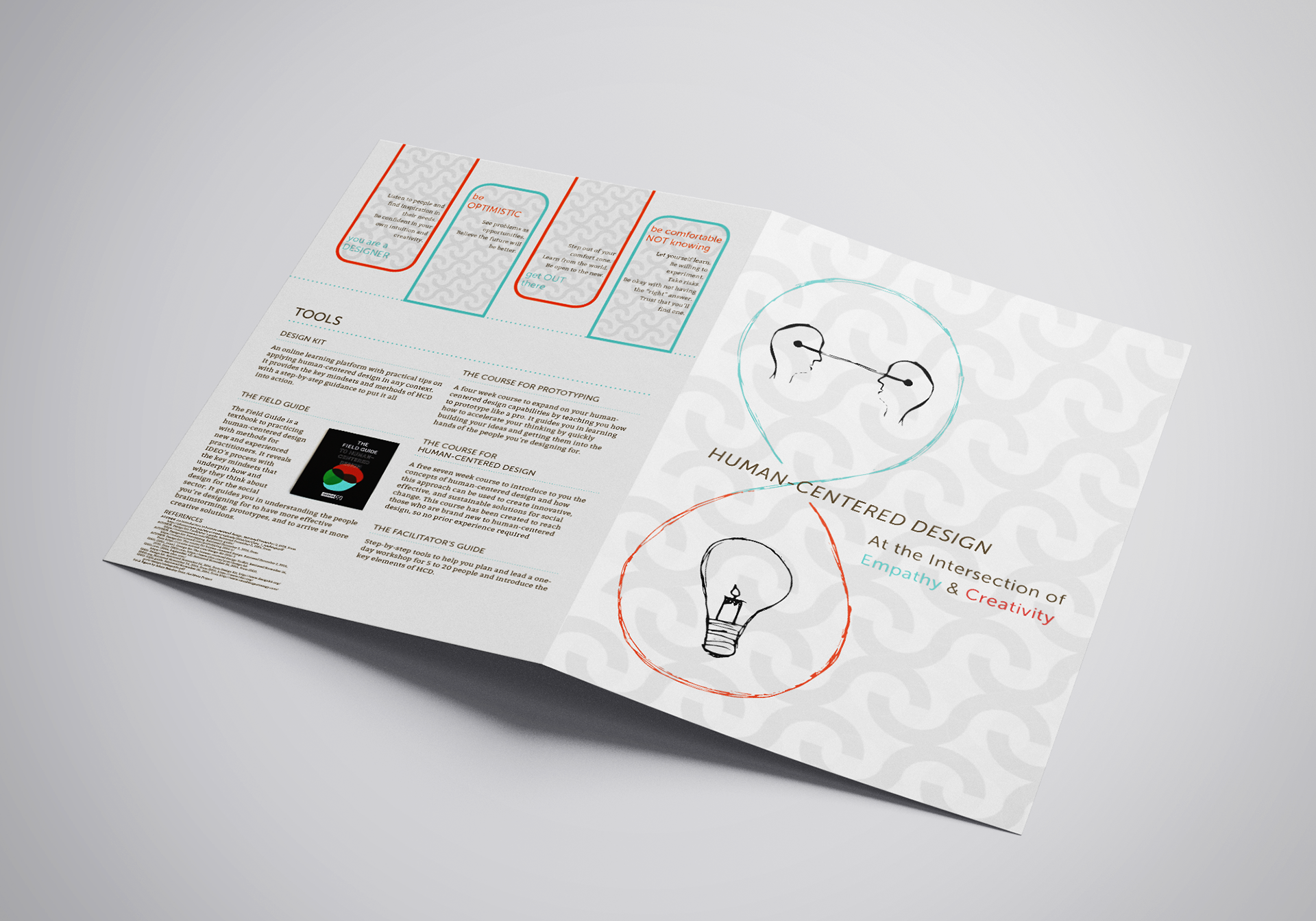 A Deep Dive Into Human-Centered Design
This project took me on a deep dive into the human-centered design process. It started by selecting one of the fashion designers for Otahpiaaki 2018 and ending with creating a gift for attendees of the event that is based on said selected designer. Below is an overview of the process this journey took me on.