AB Seed (Alberta Social Economy Ecosystem Development)
Ultimate goal of this project:
Serious and ambiguous content delivered in a clear and approachable way.

The space AB Seed operates in (the social economy) is often a very confusing, ambiguous space where half the battle is just sense making. The web design, brand identity, and marketing materials were consciously created to be as simple as possible but no simpler. In a space that is already so confusing, we did not want to contribute to that. For the website, that's why I included little static content on the website and provided few items in the navigation bar.
The primary goal of AB Seed is to bring together the leaders and contributors of the social economy. When they told me that I knew that a static website the only displayed their information wouldn't be enough. They needed a website that would act as the platform where these leaders could connect, collaborate, and strategize together. Introducing an ecosystem directory where you can get to know who's who in the zoo, along with community groups, a place where they can discuss and share resources relevant to specific topics.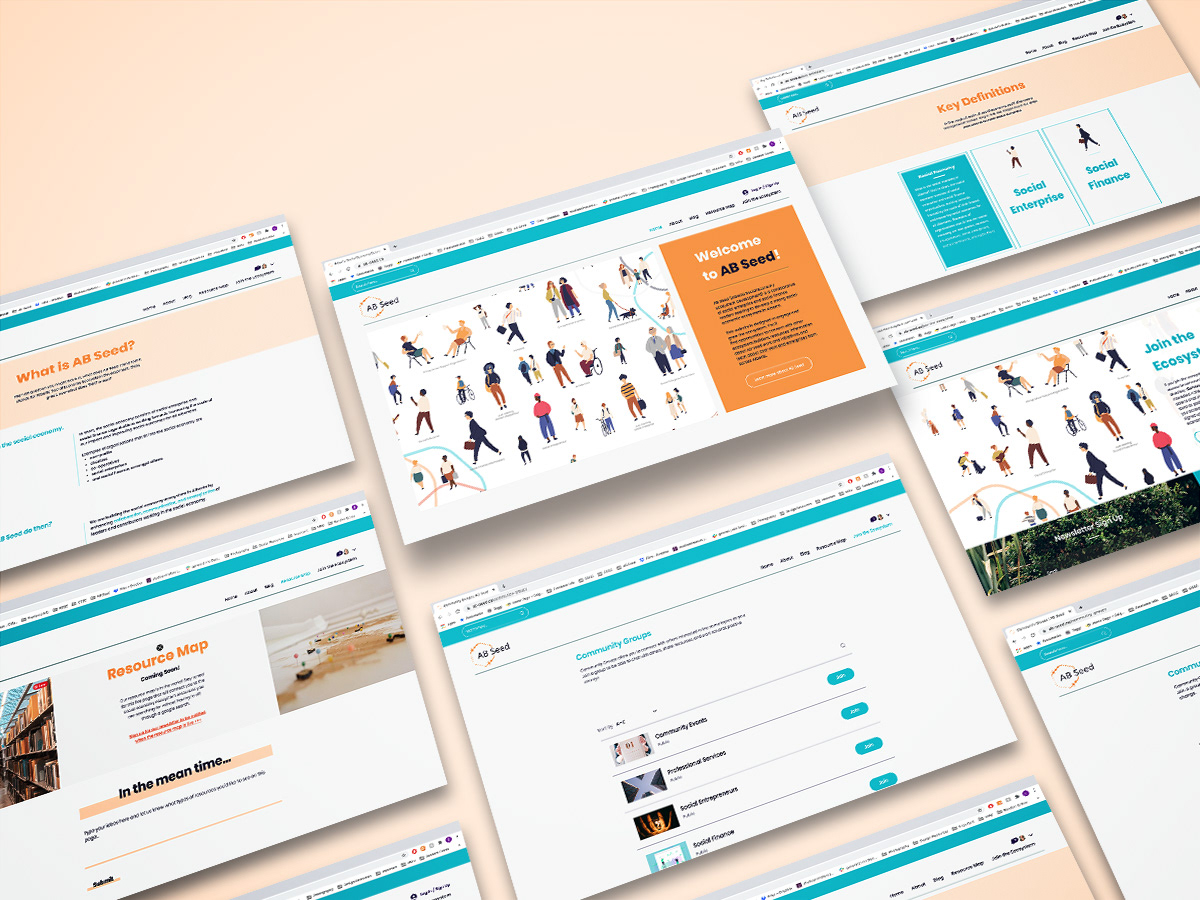 The goal with the brand identity is to change the symbol that comes to mind when you hear the word 'seed'. The goal is that when people hear the name AB Seed, they have a distinct visual in their minds of the logo, colours, and approachableness the brand identity has to offer rather than the typical visual of seeds.

The icon component to the logo is a representation of AB Seeds mission in and of itself. In an ecosystem you have the parts (these are the little hexagons, dashed lines, dotted lines, solid lines), working together and coming together to create the full picture (the hexagon).

The typography is soft, open, and rounded for an approachable, warm feeling and the colours are bright to attract attention.


Marketing Materials
Once the brand identity was set it was time to create a cohesive collection of marketing materials for the team that visually represented the company as well as conveyed how people fit into and become involved with the ecosystem.