This is the process I follow when designing any app. The process diagram was created using the Share My Ride app as example, which can be found below.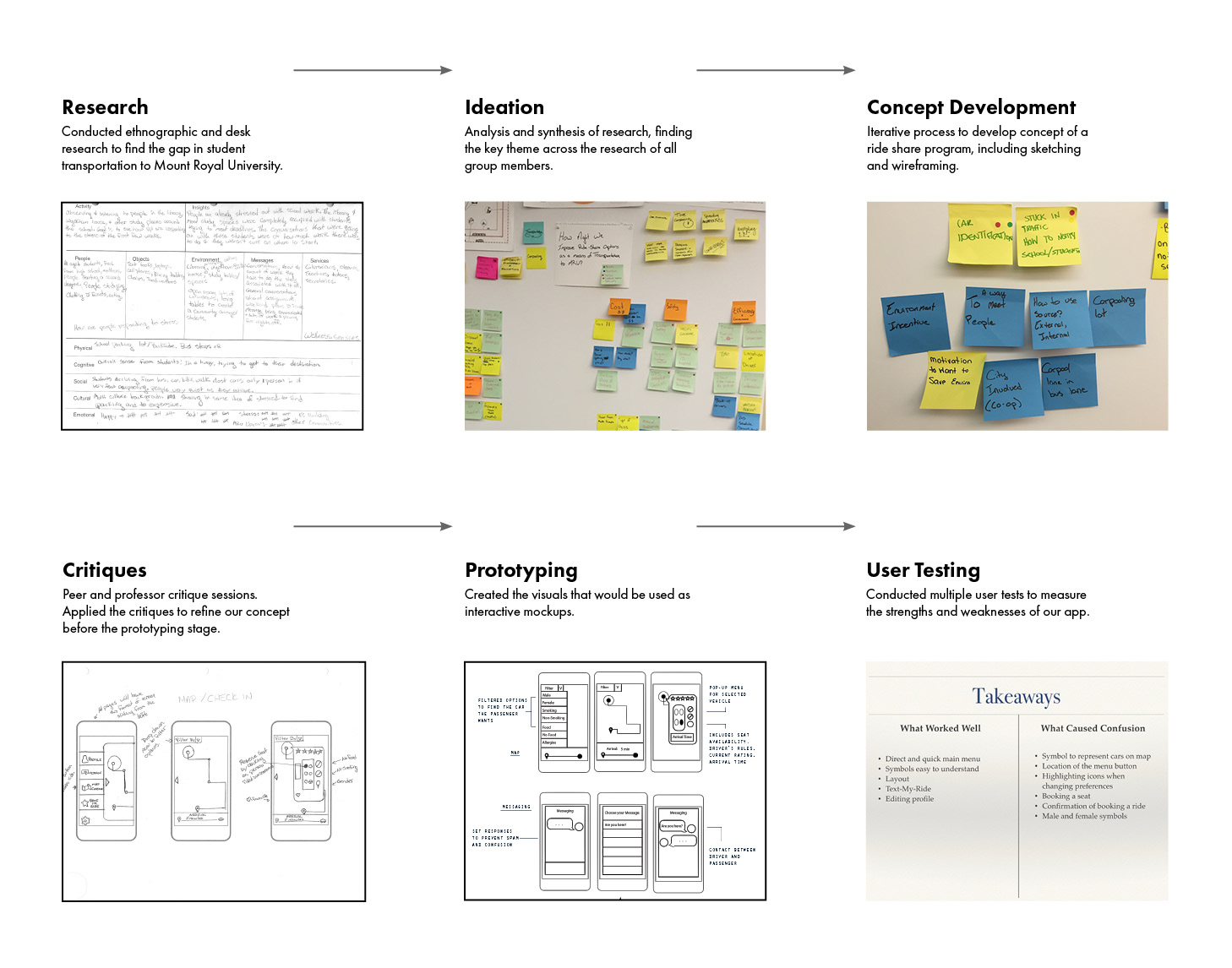 Share My Ride was created out of the problem "How might we improve ride share options as a means of transportation to Mount Royal University". After doing a deep dive into research, my team and I discovered that an app promoting ride share specifically for Mount Royal University students was what addresses the root cause of the problem.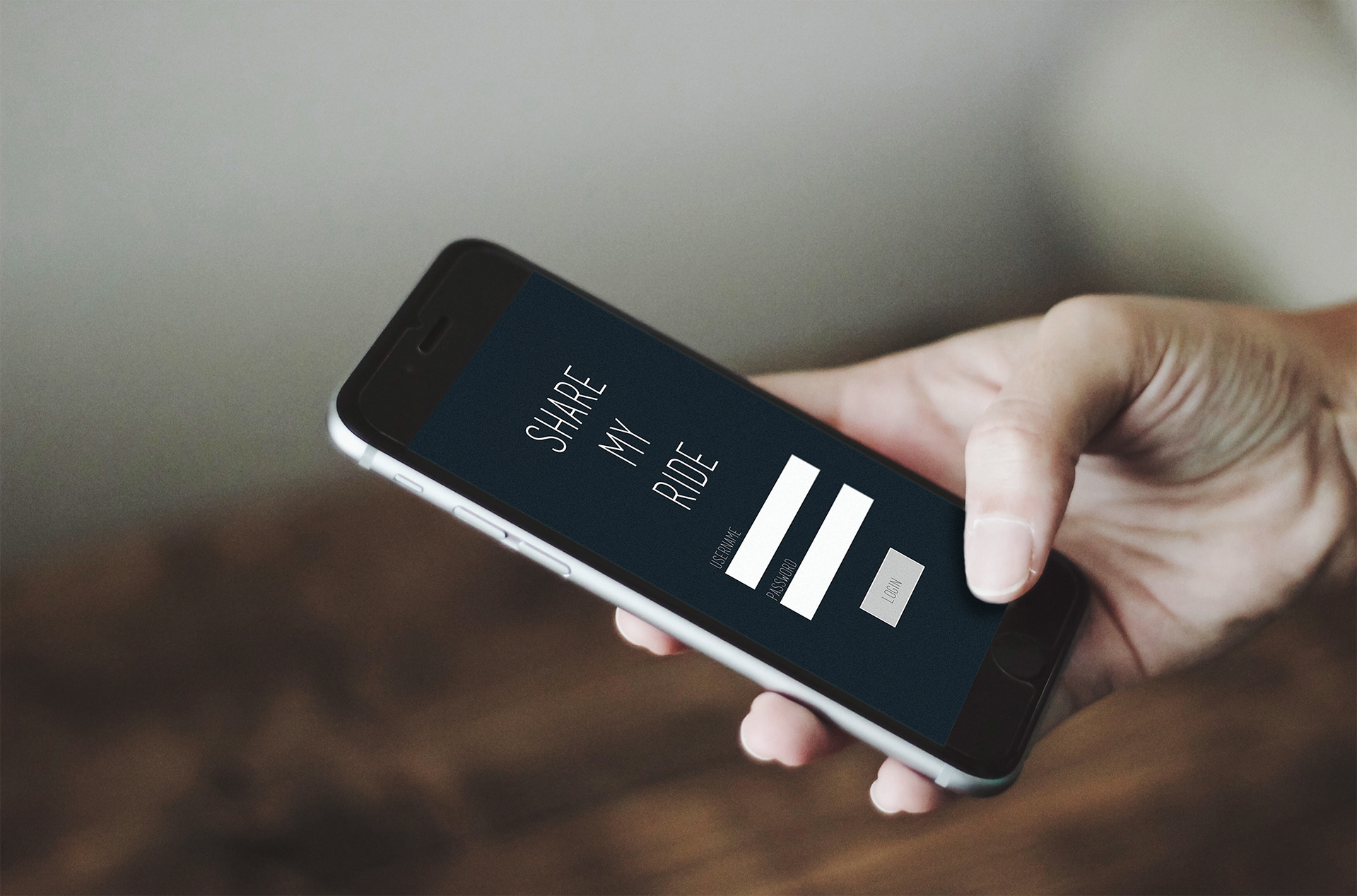 SUNBREAK was developed in response to Seasonal Affective Disorder in Alberta. This project was the second of three developed around this topic and took a lighter spin on things, pun intended! It's goal is to provide desk workers a sun break on day's when there isn't any sun to be found. User's can customize their settings based on geographical location, favourite nature sounds, frequency of sun breaks and duration of sun breaks. What follows are curated videos by the app that showcase the sun in these preferred settings the user selected. They will be notified based on the 'frequency' setting for when it's time for another sun break. 
Fidelity Level: Medium