Calgary Synchronized Skating Club
The challenge with the Calgary Synchronized Skating Club (CSSC) website is twofold: One, it houses a plethora of information and  two, it targets both current skaters as well as recruits new skaters. So my job was to find a way to make the website engaging and not give viewers information overload.

Because of the plethora of information, my primary goal with the site was to improve the user experience. Before, it was very difficult to find the location of the information you were looking for as well as the information was presented in a fairly 'messy' and overwhelming manner.

To improve the user experience I targeted the labels of the navigation items (both names and amount). These changes were made based on conversation with skaters and executives to narrow into the exact language used in conversation and grouping was decided based on the user experience. When searching for x content, what other content might they be looking for at the same time?

I also added new functions, such as the tabs feature under 'online store'. This page had previously listed all the clothing available (more than 50 items) in one giant table where users had to scroll down and manually look for what they were searching for. The tabs function groups the clothing available by category and makes it much more efficient to find what one is looking for.
Annual RoseBowl Competition Materials
Each year CSSC hosts a competition in Calgary. For competition day they require a variety of graphic materials such as programs, signage, posters, way-finding, maps of the facility, social media posts and items to sell at the boutique. I selected a few of these things to feature below.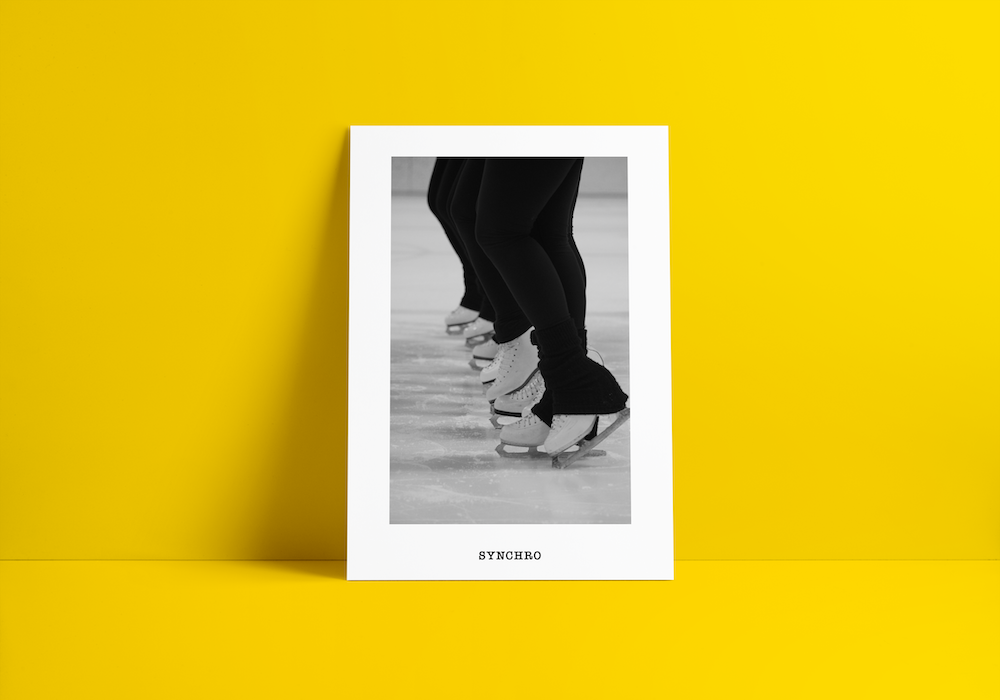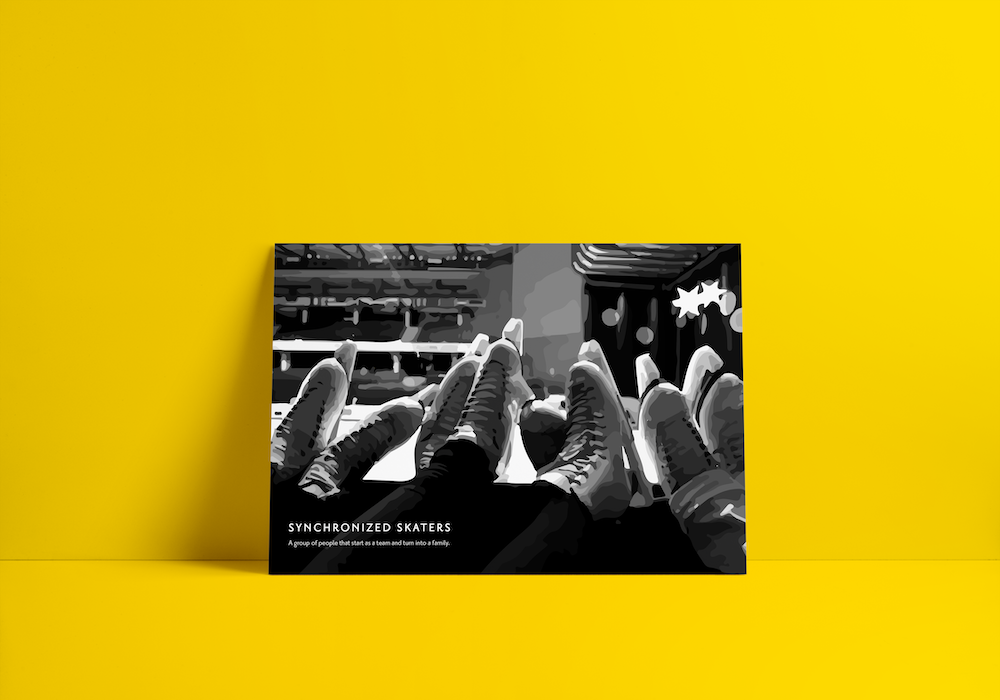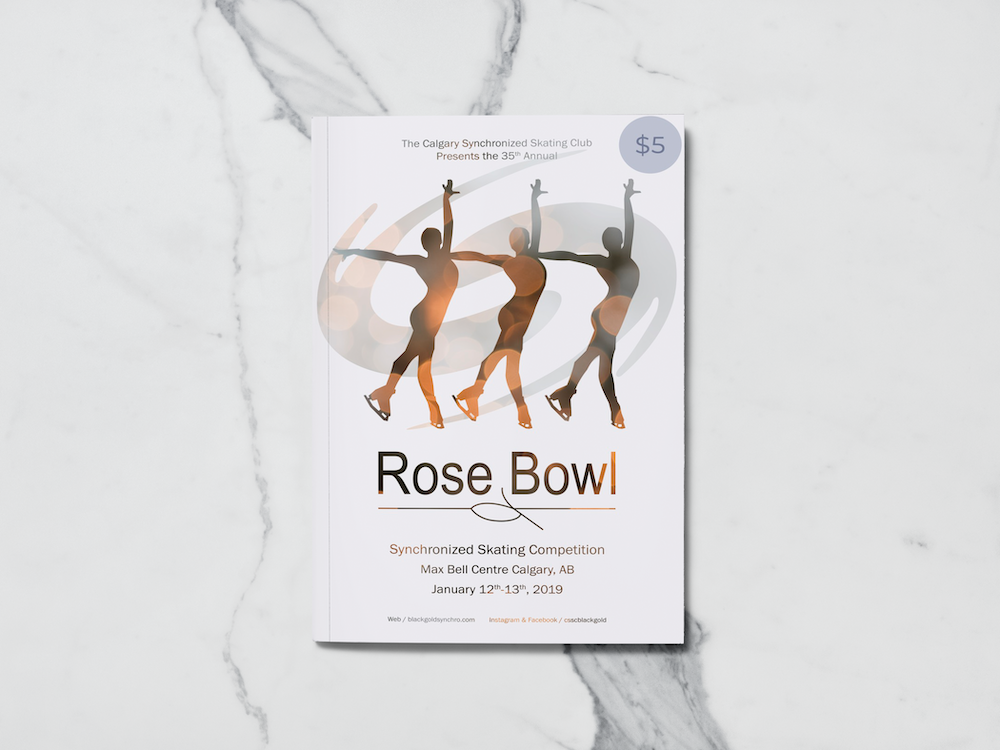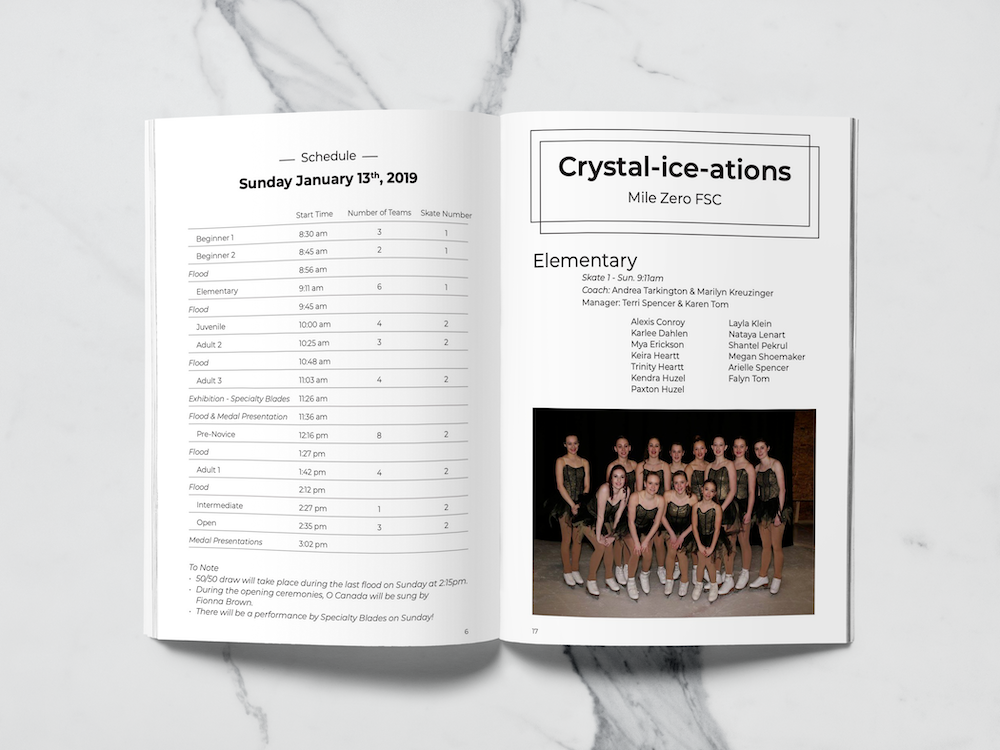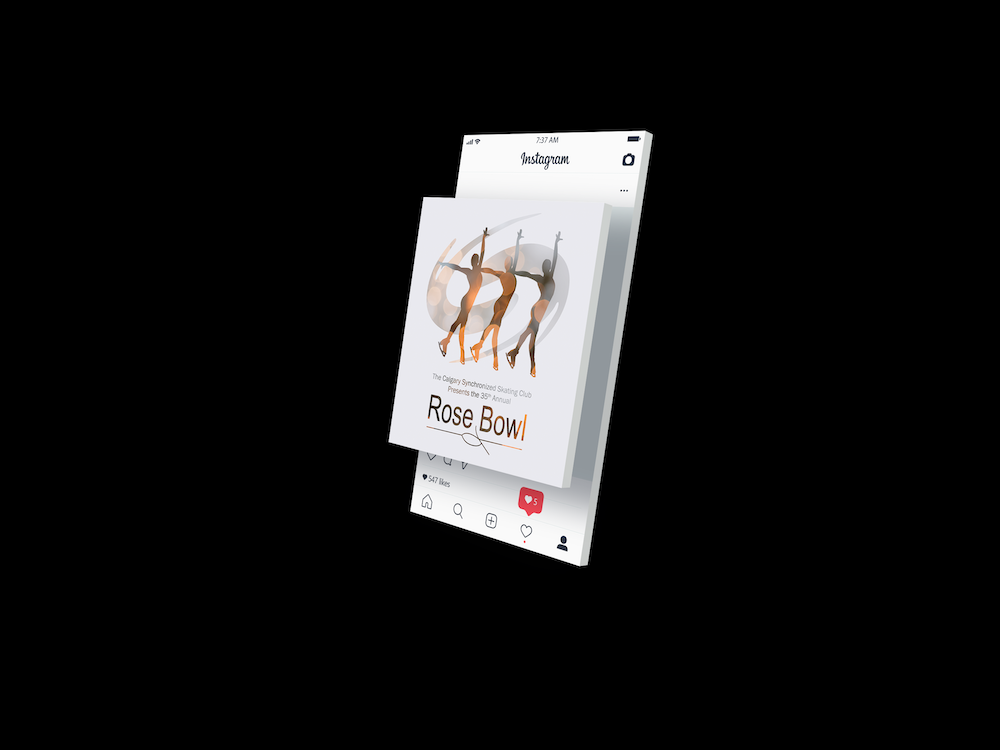 Each year CSSC hosts spring skills, essentially tryouts for the coming season. This gives skaters wanting to join the team an opportunity to showcase their skills for the coaches. The audience of these posters are potential recruits for the club so my design choice was one strong image to grab the attention of skaters at the rink looking at the bulletin board.